Next Steps Weekend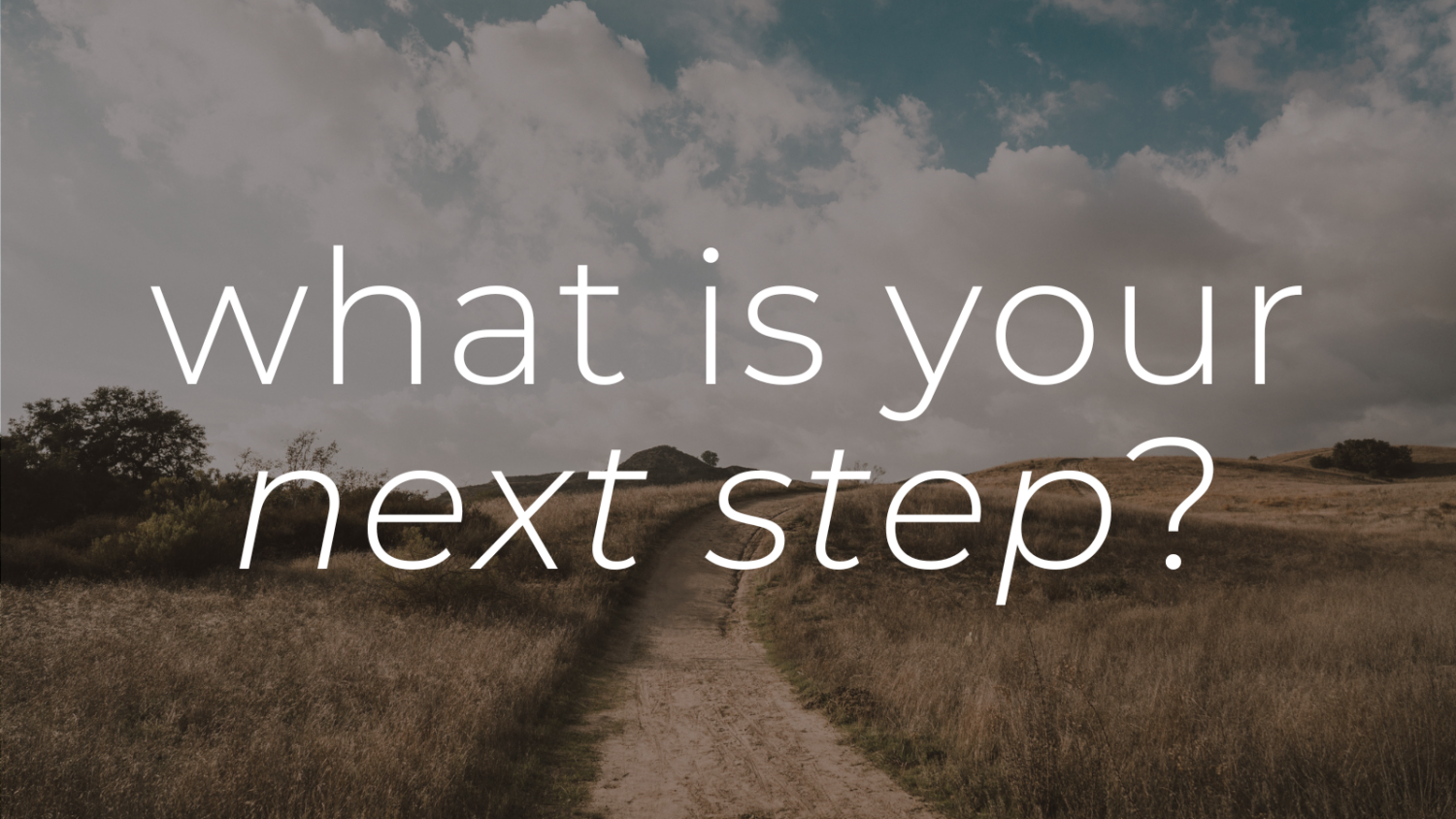 Welcome to Next Steps Weekend!
At Salem Alliance, we value Life with Jesus, Together and On Mission. As a family, we all have a next step to take in that journey. We are looking forward to our next opportunity for Next Steps Weekend on April 28–30, 2023. This weekend gives you many opportunities for your next step of faith. Where is God calling you?
Registration is now open, so click below to register for your Next Steps Workshops! Childcare is available.
Little People, Big Emotions
Ali Farias, who has a Bachelor's degree in Social Sciences with coursework emphasis on child psychology and conflict resolution, will be talking with us about big emotions and behavioral outbursts in children, as well as providing tools for how to maintain our calm when dealing with these challenges.
When: Friday, April 28 from 6:30 pm–8:30 pm
Speakers: Ali Farias
This is the first step in becoming a Partner at Salem Alliance Church. Becoming a Partner communicates to the church family and to church leadership that you are invested in the growth and success of the local church. We encourage you to see Partnership as a formal statement of commitment to the people and vision of this church family.
When: Friday, April 28 from 6:30 pm–8:30 pm
Speakers: Rob Bashioum & Linda Myers
The purpose of this workshop is to help those who have already completed their GPS Assessment to move from a place of self-discovery to engagement. Our hope is that this workshop will provide you with the tools and resources to take the gifts and passions you have discovered and put them into action as you seek to live out your unique Kingdom role.
When: Saturday, April 29 from 9:00 am–12:00 pm
Speakers: Sam Brown & Ashley Dalen
Volunteer with the Childcare Team
We'd love to be able to bless our young families with the opportunity to attend workshops during Next Steps Weekend, meaning we need help with childcare. If don't feel like a workshop is your next step, or you just enjoy serving, consider joining our Childcare Team. Check back closer to our upcoming Next Steps Weekend to sign up to serve.
Blended & Blessed: Living Blessed
Blended & Blessed is the only one-day livestream just for stepfamily couples, single parents, dating couples with kids and those who care about blended families. This year's theme is Living Blessed. Join us as we watch the event together and learn what it means for blended families to have a blessed home, to know and trust Him as King, to be wrapped in His love, to be assured of His favor and to orient your family within this state of blessedness.
When: Saturday, April 29 from 9:00 am–3:30 pm
Speakers: Stacy & Rich Holsapple
Come enjoy a light breakfast while hearing about Life Groups, as well as meeting some Life Group leaders and learning how to get connected.
When: Sunday, April 30 from 9:30 am–11:00 am
Speakers: Sam Brown, Susan Garlinger & Sarah Morrow
Baptism is a public way of saying, "I am a follower of Jesus Christ." In order to be baptized you must attend Baptism Class. This Baptism Class is for baptisms the weekend of May 20–21.
When: Sunday, April 30 from 12:30 pm–2:00 pm
Speakers: Cary Wood & Elders
Come and get to know Lead Pastor Rob Bashioum and Executive Pastor Linda Myers. Take this opportunity to learn about their heart for ministry and ask questions. Registration is required – this workshop is limited to 20 participants and a light lunch will be provided.
When: Sunday, April 30 from 12:30 pm–1:30 pm
Speakers: Various Staff Members
Register for your Next Steps Workshops below! If you have any questions, reach out to our Next Steps Team and they'd be happy to connect with you.