While we are not meeting in person right now, you can still join us for Livestream with an interpreter at 9:30 am on Sundays.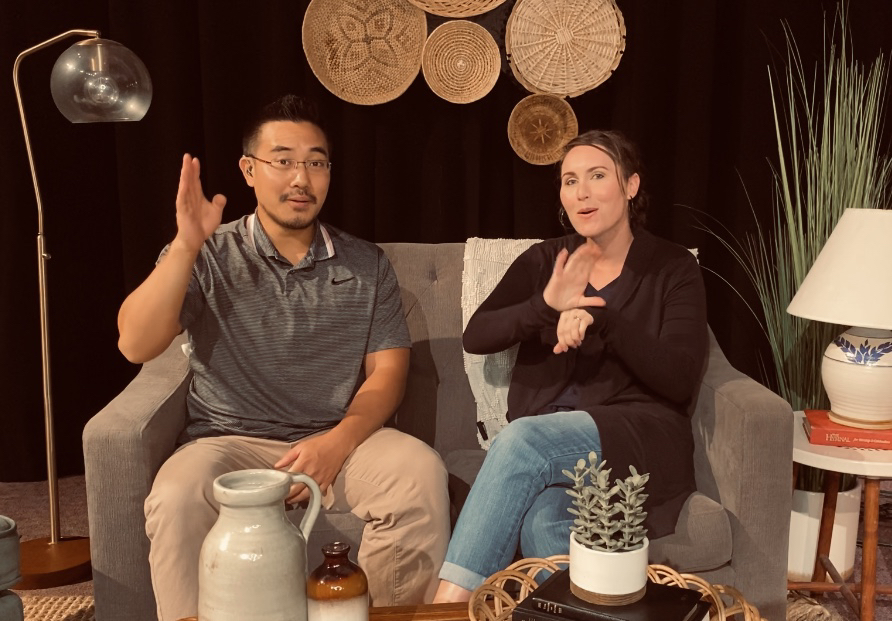 The Salem Signing Service meets Sundays at 11:00 am on campus in Cedar Hall. Come experience worship and teaching in the language of ASL.
We are Boaz and Whitney Edmunson. Let us know if you have any questions. We hope to see you soon.
We've captioned the sermons from our main service so you don't miss a thing.