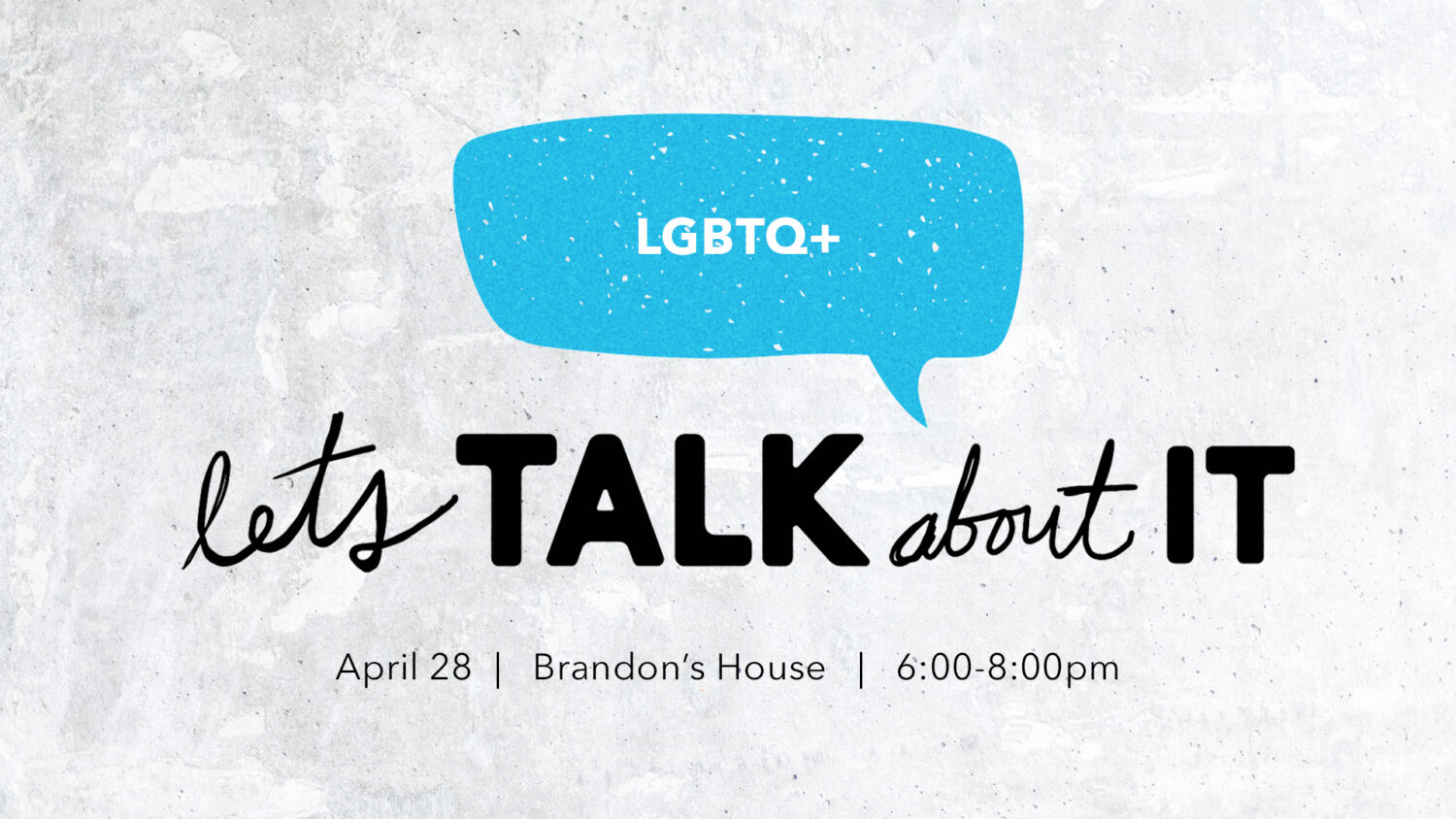 LGBTQ+ Let's Talk About It (HS)
Date

April 28, 2022

Time

6:00 pm–8:00 pm

Location

Pastor Brandon's House

Cost

Free
Some things are just hard or messy to talk about. But that doesn't mean we avoid talking about things that matter, especially in the church. Conversations around LGBTQ and being a Christ-follower definitely fall in that category. On Thursday, April 28 from 6:00-8:00 pm, anyone from our Flipside Family is invited to have a discussion (not a debate) on this topic while we eat rootbeer floats in Brandon's living room. We'll talk about what we see in the Bible, discuss how culture approaches the conversation and leave lots of space for questions and dialogue together. The goal is for everyone to walk away feeling heard, seen and challenged to be more like Jesus.
As we get ready for this conversation together it is important that we set some ground rules to help us love and honor one another.  Each person who attends will be asked to sign this "Ground Rules for Healthy Discussion" document before they participate.
Contact Rachel Knowles for questions or more information.