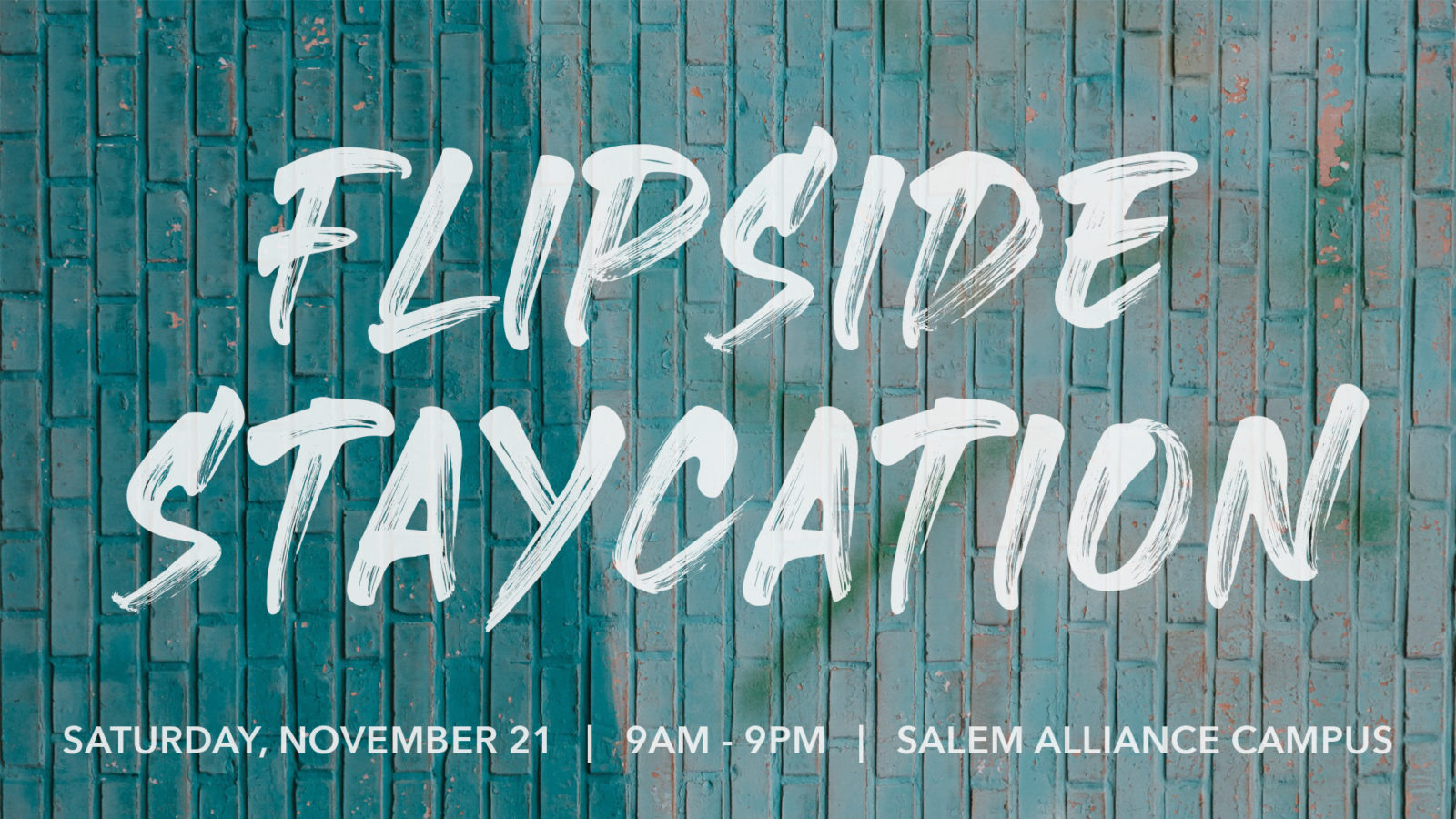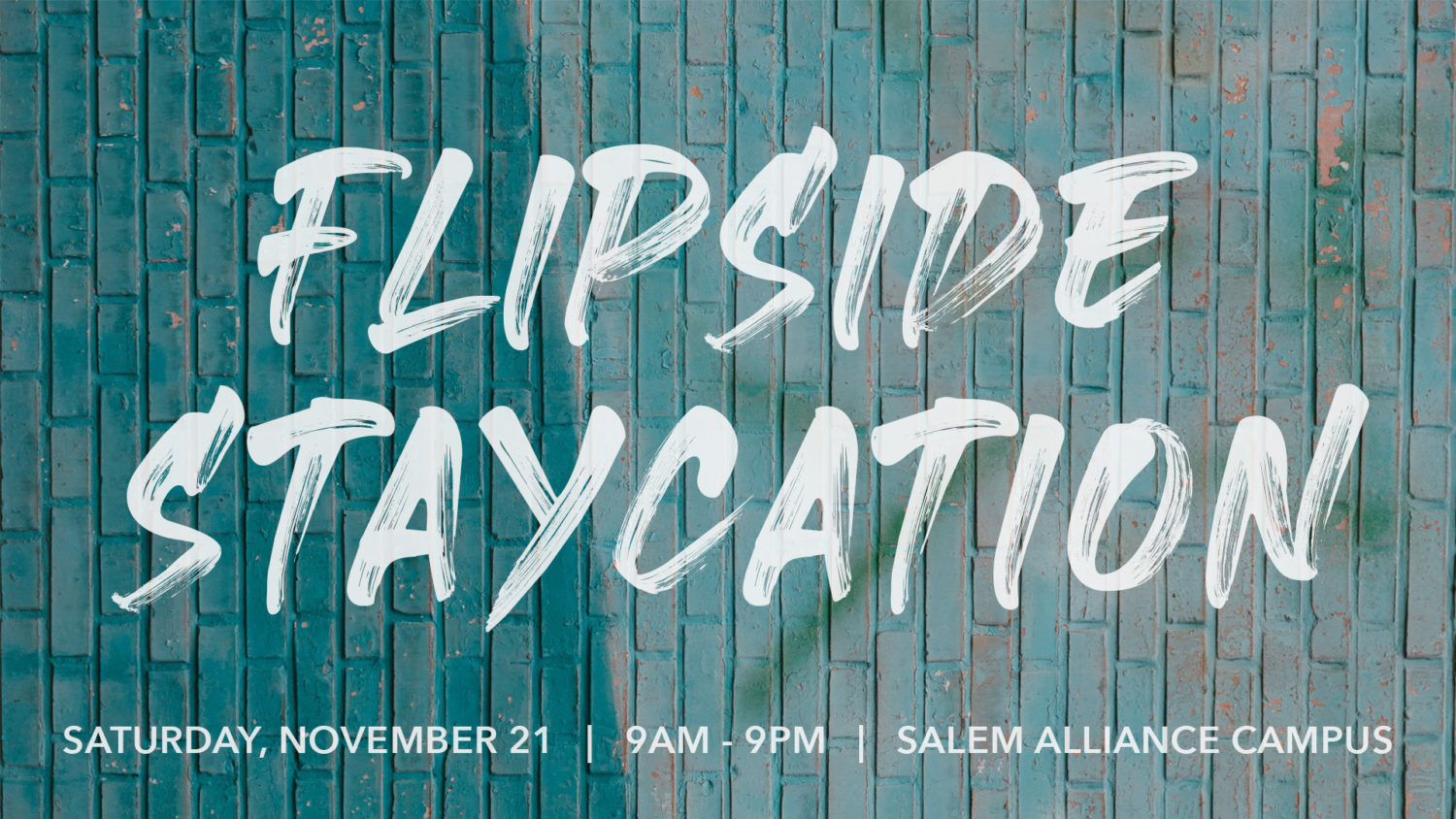 Flipside Staycation (High School)
Date

November 21, 2020

Time

9:00 am–9:00 pm

Location

Salem Alliance Church

Cost

$25
Although we are unable to get away to the Oregon Coast this year for our High School Fall Retreat, this year we are planning a retreat-like experience on the Salem Alliance Campus. We will play games, listen to messages from Scripture, worship together and engage in some of our Fall Retreat traditions.
Lunch and dinner will be included. Students must register to attend and COVID-19 guidelines will be followed. Due to state guidelines for this event, space is limited. In order to receive a T-shirt, register before November 11.
Although we are not able to hold our SWEAT fundraiser this fall, many of you currently have SWEAT funds available. If you would like to use your SWEAT funds (or check your SWEAT balance), please email Rachel Knowles at rknowles@salemalliance.org to receive a coupon that you can use when you register.
Student Ministry COVID-19 Guidelines