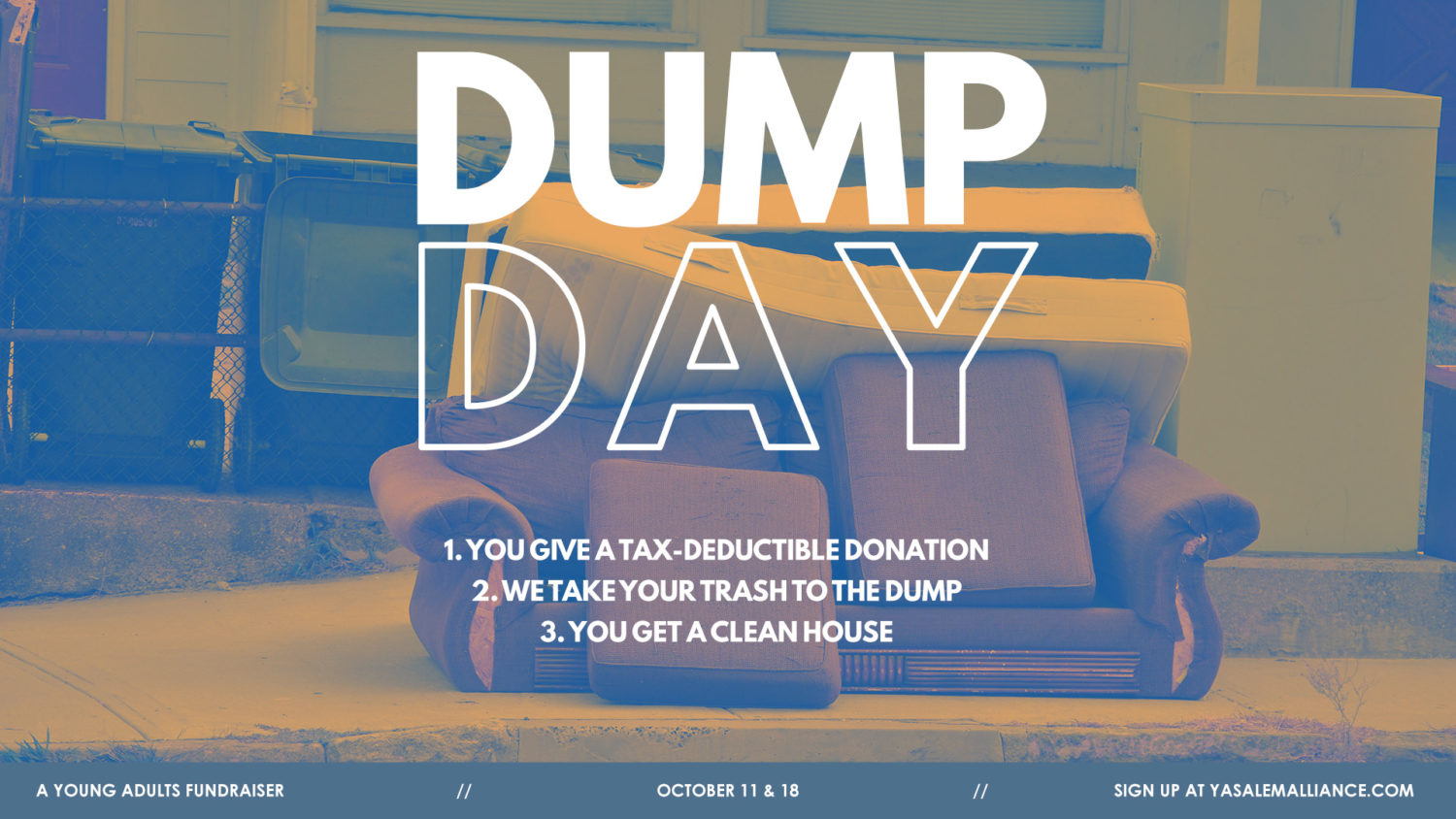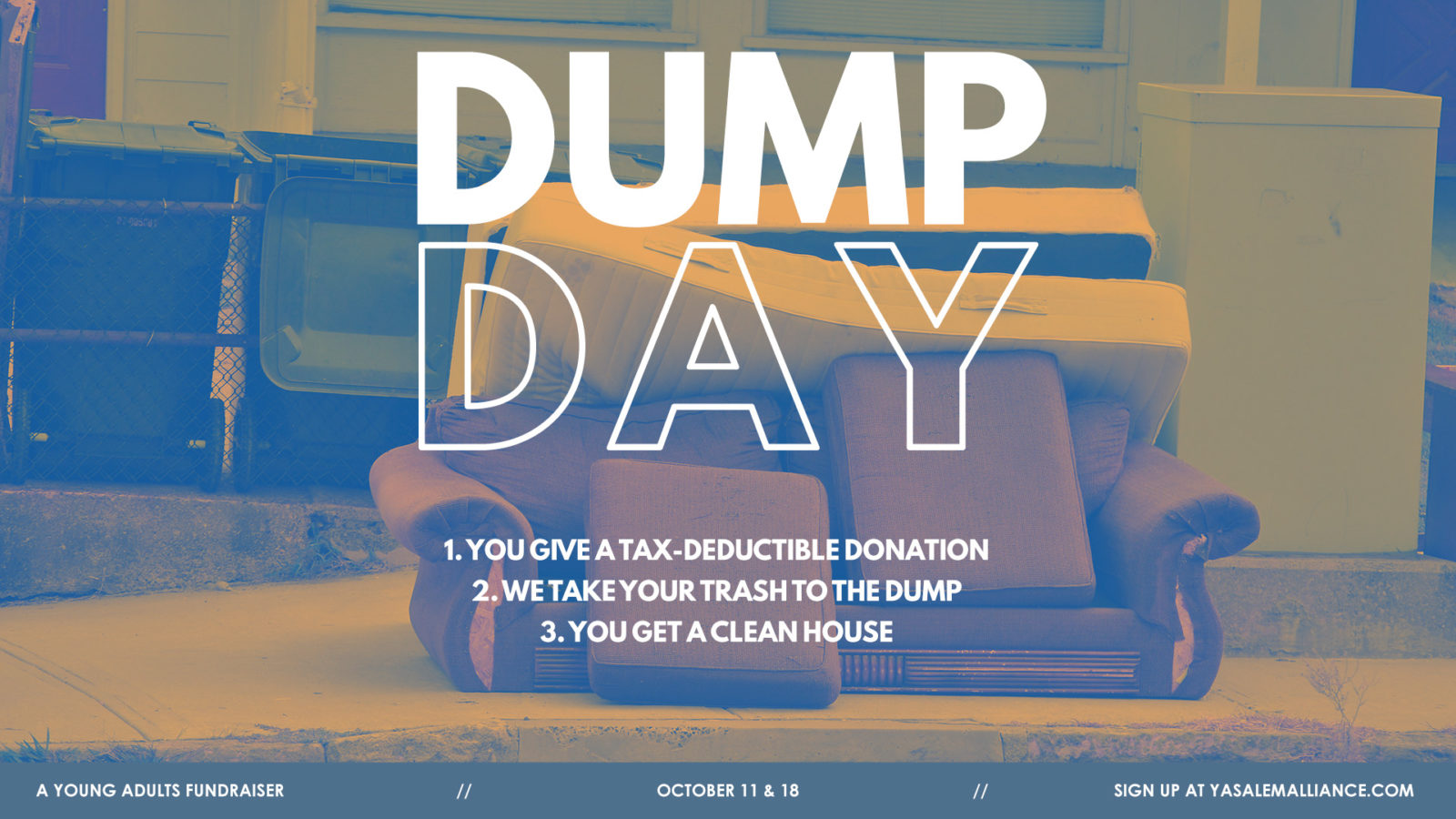 Dump Day (Young Adults)
A Young Adults (YA) fundraiser where young adult volunteers will provide dump runs for donations. Individuals will register for a time slot to have a YA crew and trained driver pick up their unwanted items using a trailer and take them to the dump or thrift store.
Click the link below to have your donations collected.