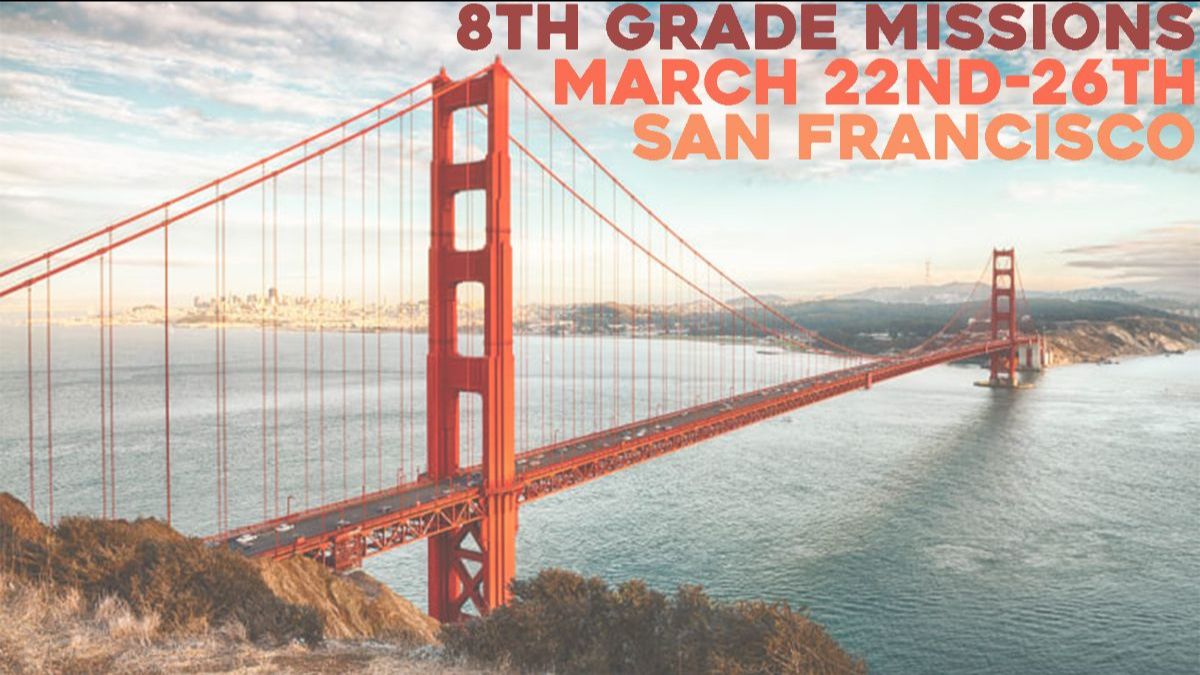 8th Grade Missions
Date

March 22–26, 2020

Location

San Francisco

Cost

Registration - $325, deposit of $50 due with application.
Mission Goal: To experience God in a unique way by serving others at various organizations (City Team International, Calvary Street, San Francisco Food Bank) and demonstrate the love of Christ through our lives.
Housing: Community Alliance Church, San Pablo
Check-in is at 7:00 am on Sunday, March 22 at the Youth Center. We will return at 8:00 pm on Thursday, March 26 to the Youth Center. Sign up for text alerts and check social media for updates.
Interview:
Each student must participate in an interview with Katie. The interviews will last 25 minutes and will be done in groups. Interviews will take place on Saturday, January 11 between 9:00 am–2:00 pm in the Youth Center. You will sign up for an interview time when you register.
Important Dates:
Application Deadline: Sunday, January 5. Space is limited so be sure to get your applications in as soon as possible. The balance of the cost is due by Sunday, March 8.